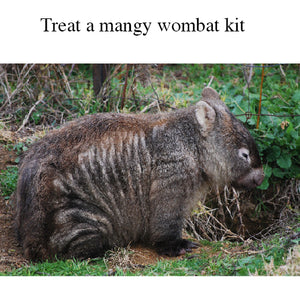 Treat a mangy wild wombat kit.   
Will only supply with photo of wombat  and discussion with Dianna
I will give you a call 
Will be sent to you. We send mange treatment kits out to landholders to treat their wild wombats whom have mange. Most would not treat them if they have to pay. If you want us to send you the mange kit, please state that in the message at checkout. Otherwise your helping us fund the treatment of wild wombats with mange.