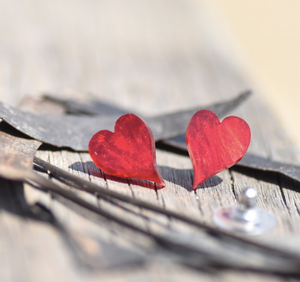 Aching hearts Earrings By Dianna of Rocklilywombats Fundraiser 
15mm Red marbled Acrylic Hearts on sterling silver posts with a cohort back. 
Made by Dianna 
 Initially designed for valentines day. I was moved when the  cut resin hearts arrived, there deep red an echo of my aching crying heart for all the wildlife all the land and all the people lost at this devastating time. My wish this is a turning point in hour Australia treats the environment and each other. 
as usual all funds are used to help us care for wildlife locally and the coupe of others we help whom are very busy caring as well.