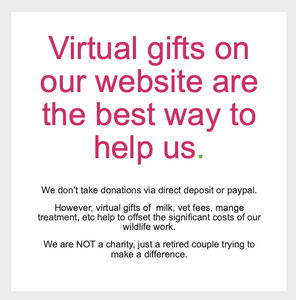 Virtual gifts on this website are the best way to help us!
We dont take donations via direct deposit or paypal. 
However, virtual gifts of milk, vet fees, mange treatment etc  are exactly what we need and help offset the significant costs of our wildlife and environment restoration work.  We are self funded. 
We are NOT a charity, just a retired couple trying to make a difference.